Dr. Kerry Ito, D.C.        Dr. Ron Ito, D.C.
1746 Grand Canal Blvd, Suite 8     Stockton, CA
Phone:  (209) 473-3308
You don't have to hurt anymore. 
We specialize in relieving your pain . . . NATURALLY!  
Serving Stockton since 1967, the family of chiropractic health professionals at Ito Chiropractic and Nutritional Therapy are dedicated to helping you achieve relief from your health problems — with natural, effective treatments.  Dr. Ron Ito, D.C. and Dr. Kerry Ito, D.C. utilize gentle and effective chiropractic treatments and muscle therapy for your back, shoulder, and arthritis pains. 
Dr. Kerry Ito also uses nutritional therapy to treat hormone imbalance, diabetes, cardiovascular disease, digestive disorders, weight problems, and chronic illnesses.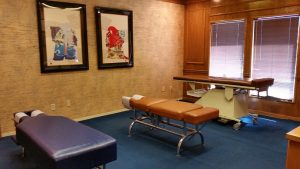 Patients seeking treatment with the Doctors at Ito Chiropractic are assured of receiving only the finest quality care through the use of modern chiropractic equipment and technology, along with advanced nutritional training.
The Doctors at Ito Chiropractic and Nutritional Therapy are committed to bringing you better health and a better way of life by teaching and practicing the true principles of natural wellness care. Dr. Ito and the staff have a genuine concern for your well-being!
It's Your Life… Live it in Health!