Ryan B.
I have been going to Ito chiropractic for the past 3 weeks and I can already feel a positive change in my back. They are very understanding and actually care about your situation/needs. I was searching for a long term solution and that's exactly what I found with Dr Kerry and Todd. They put in the time and effort to help and it shows tremendously. Part of a good experience at any place of business, it's not only about the service they provide, but about the relationships that are built. I look forward to my twice a week visits to talk with Todd about life and receive Dr Kerry excellent chiropractor techniques/knowledge. I highly recommend Ito chiropractic to anyone that is looking for treatment. You will not be disappointed!
Vi N.
I have been under Dr. Kerry Ito's care for some time now and the work she does is amazing. I made an appointment for my husband for his sciatica pain after he went to massage therapists, acupuncturist, and five chiropractors in Modesto, Manteca, here Stockton, and still found no relief. Dr. Ito provided the relief he needed and was able to ween off his pain meds. He recommended that I also get chiropractic care for my lower back and neck pain I had from a car accident over 20 yrs ago. Dr. Ito listens, goes through any medical diagnosis/x-rays/MRI you've had done to come up with a tailored care plan that's best for you. She uses different techniques and is not dismissive or pushy. I highly recommend Dr. Ito.
Angelina O.      Low Back and Leg Pain
I had lower back pain that went down to my legs. I wasn't able to bend over or tie my shoe and I also had a hard time walking. This continued off and on for 35 years. I went to 10 different doctors, who would just give me Motrin to deal with the pain. Because of my back pain I wasn't able to do everyday things around my house or with my grandchildren. Then, I saw Dr. Kerry Ito. After about 2-3 weeks I was able to be more active in my work and home. I just love the way Dr. Kerry explains everything. She was able to take care of my problem and did more than all the doctors I had seen before. Thank you, Dr. Kerry!
Cuong N.      Low Back Pain
This place is amazing. I did not in any way believe that chiropractors actually did any good. I've been to physical therapists in the past and one chiropractor before Dr. Ito and nothing helped.
I have mild scoliosis that has contributed to me to throw out my back numerous times since the age of 17. I've lost count of how many times I've pinched a nerve, strained this, or simply couldn't get out of bed because of my back.
My wife made me go and what a blessing in disguise it has been. I've gone for about 6 months and my back is stronger and even visually isn't crooked anymore. I've fallen down stairs, moved heavy boxes and tv's, given countless piggy back rides for my 3 kids, and even played golf. All those things that would have killed my back before!
What's that you say? You think I've been working out, and stretching and doing other things to help my back out as well? Well, let me tell you I've done nothing, nothing! (Don't tell my wife) So the only difference has been to see Dr. Kerry Ito and now I'm near invincible! Or at least able to have better life.
I should also note that Dr. Ito doesn't push to sell you anything you don't need and even the things you do need. She recommends and teaches you but is never trying to "sell" you something. She's good people.
Debra G.
Dr. Kerry Ito is phenomenal. She is a practitioner that has passion for getting to the root of the problem. Her knowledge of holistic and nutritional care is an example of how medicine should be practiced. She doesn't want a band aid, she wants to solve the cause of the problem. Her chiropractic adjustments are gentle and effective. If you want full body wellness, you will make an appointment with her. Her extensive knowledge of Standard Process vitamins and extremely fair pricing make health obtainable and affordable.
G.N.      Hip and Knee Pain
I had on-and-off pain in my shoulders, hips, legs, knees, and ankles for 3-4 years. This left me unable to walk for more than a mile. After my third visit with Dr. Kerry Ito, my shoulders and hips were less painful and the swelling was much better. Thank you very much for relieving my painful joints!
Irene V.      Migraine and Headaches
For about 7 years, I suffered from frequent migraines and back pains. I would have up to 9 migraines a month. I had seen 3 doctors and used 3 different types of medication for my migraines. My migraines gave me nausea, and my back problems forced me to sleep sitting up. Sometimes the migraine medications didn't help. After 6 treatments with Dr. Kerry Ito, I was able to sleep on my back again. Now, I don't have as many migraines and I use less medication. Dr. Ito listened to my concerns and helped me with my back pains and migraines.
Diane H.      Pet Anxiety/Stress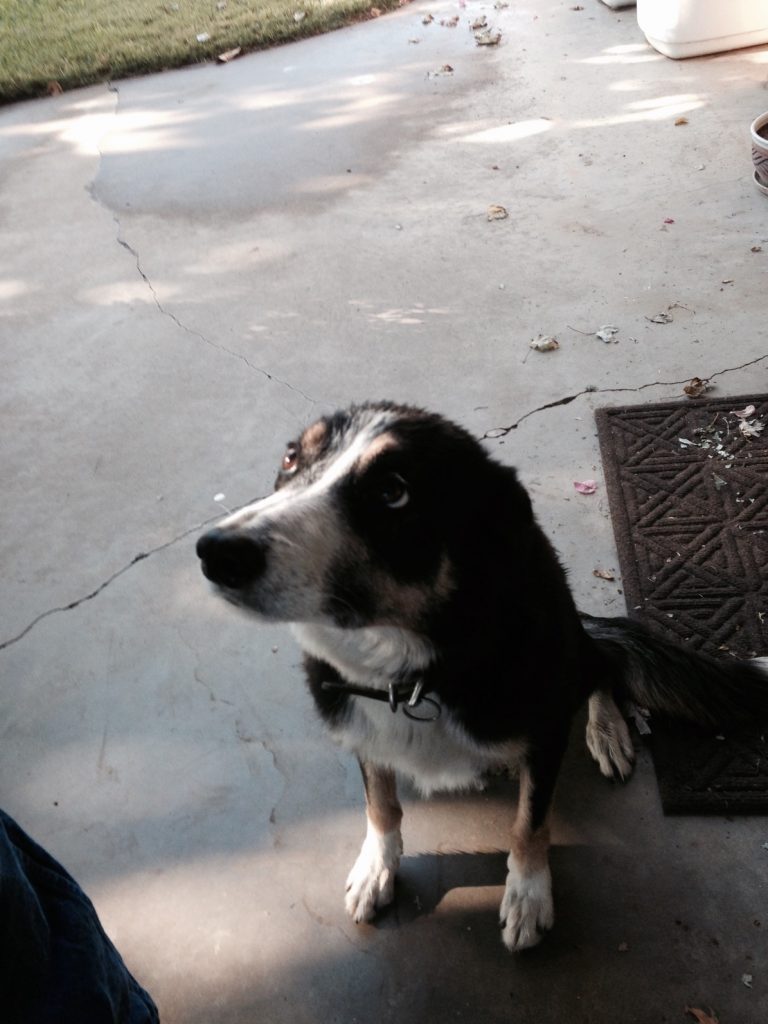 Reo had been on Prozac 20mg, 1xdaily. He still had much unresolved anxiety especially to loud sounds. Dr. Kerry recommended a Standard Process supplement for my dog (Min-Chex). Adding 1 Min-Chex daily has been remarkable in relieving his anxiety. He no longer has panic attacks and everyone in the family is much happier!